"reaping the harvest" ELECT ROBERT "BRAD" BRADFORD mississippi commissioner of agriculture and commerce 2027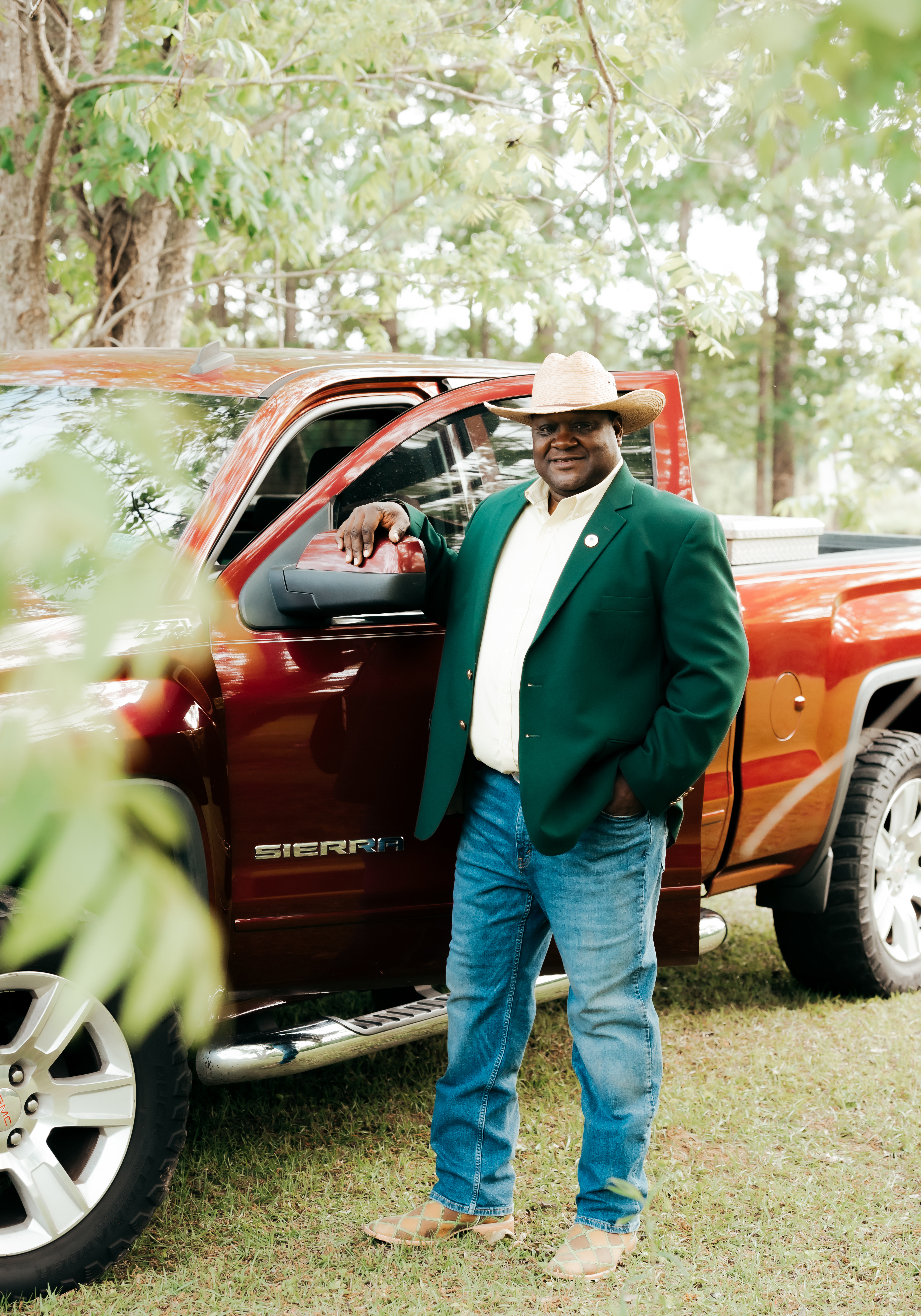 Robert "Brad" Bradford is currently serving as the Director of Natchez-Adams County Homeland Security Program, Floodplain Management Program, Emergency 9-1-1 Coordinator, and Emergency Management Agency. He has achieved unprecedented milestones during his tenure at the Natchez-Adams County Emergency Management Agency. Some of those accomplishments include completing over 125 FEMA/MEMA training courses and graduating from the National Emergency Management Basic Academy, the National Emergency Management Advanced Academy, and the National Emergency Management Executive Academy. Brad has gained valuable insight into complex systems, strategic planning, and collaboration among multiple agencies while providing support functions during statewide emergencies. Leadership, commitment, and diligence are required to excel in the realm of emergency management. In addition, these qualities are necessary to bridge the gap in our agricultural community. Brad has overseen numerous local, state, and federal emergency declarations during his seven years as the county director. He is active in the Mississippi Civil Defense Emergency Management Association, Mississippi E-911 Coordinators Association, and the National Emergency Numbering Association. He continues to motivate his team and county volunteers to accept greater challenges and never shied away from adversities. His motto is "Prepare and train for the worst, so we can react and respond to the whole community!" Prevention, mitigation, response, recovery, and protection are the keys to making our community great and the state of Mississippi a truly resilient environment. Brad is the qualified candidate to lead the MDAC 200 plus state employees and the 26 million dollar budget.
Born as the eighth child of eleven, Robert "Brad" Bradford is no stranger to the agricultural industry. He was reared in the MS Delta on his family farm in Isola and gained firsthand experience in operating a healthy farm. Brad is a fourth-generation farmer with valuable knowledge and skills that have allowed him to serve communities throughout his career. A 1991 graduate of Humphreys County High School, Brad served as President of the Future Farmers of America (FFA) organization. He led a team in various competitions, including FFA parliamentary procedure, tool identification, tractor driving, and welding. He was awarded 1st runner-up in the Mississippi FFA creed speaking competition. After graduation, Brad enlisted in the United States Army Reserves to further serve his community, state, and country. In 1993, Brad enrolled at Alcorn State University and pursued a degree in Agronomy (Plant and Soil Science). His love for farming and agriculture drew him home on weekends to help grow vegetables, soybeans, cotton, and wheat. In 1997, he successfully graduated with a Bachelor of Science in Agronomy.
"ROOTED IN FERTILE GROUND"
Brad worked aggressively to enhance his leadership skills and joined the Reserves Officer Training Corps. In 1997, he was commissioned into the United States Army as a Second Lieutenant Infantry Officer, assigned to the 3rd /505th Parachute Infantry Regiment, 82nd Airborne Division Fort Bragg, NC. In 2002, Brad was assigned to the 2nd/346th Combat Service Support Battalion at Camp Shelby, MS. His team assisted in training over 10,ooo combined soldiers, sailors, and airmen for military deployments. In 2016, Bradford retired from the Army Reserves, at the rank of Major, from the 8th/ 108th Transportation Battalion with 25 years of combined service. He has graduated from numerous military schools and courses including the Infantry Officer Basic Course, Advanced Infantry Captains Career Course, and the Command and General Staff College. In 2011, Brad served as a small farm consultant, funded by a grant, with Jackson State University. Along with a team of others, Bradford helped to educate minority farmers on agri-business and best farm practices, throughout the state of Mississippi. The vast knowledge provided through seminar-based events, on initiating and operating a farm, proved to be educational and rewarding.
Brad has been married to Sharon Bradford for 25 years and they have five adult children. Jacquese and (Victor) Smith of Dallas, TX; Travez Bradford of Natchez, MS; Dr. Xavier and (Jasmine) Bradford of Flint, MI; Robert Bradford Jr. of Flowood, MS and Quadrick Bradford of Natchez, MS. He is an ordained deacon at New Hope Baptist Church "The Vision Center".